About Us
THE ANTHEM AWARDS
Celebrating purpose & mission-driven work from people, companies and organizations worldwide. 
Over the past 20 years, we've witnessed a massive culture shift where humans worldwide have led and organized in new ways to build a more purpose-driven society. More than ever, people live their values and make active choices around the local and global impact of their daily actions—including the food they eat, the media they consume, the clothing they wear, the causes they support, and how they choose to spend their money.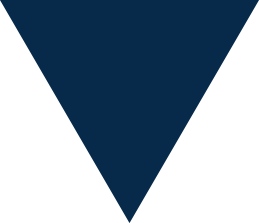 This cultural shift coupled with the social and technological revolution has brought this new global consciousness to the professional world at scale. Consumers are demanding more of brands and organizations—and they're answering the call. From groups standing up for human rights to brands creating inclusive workplaces, organizations across industries are actively reimagining a better world for all.
In parallel to this growing trend, we at The Webby Awards have seen a rise in submissions of purpose & mission-driven work. In working with the social impact community, we've highlighted the need for a comprehensive platform to share these best-in-class examples. Our newest initiative The Anthem Awards, was developed in response to recognize the breadth of this work (online and offline) around the globe by honoring the organizations, brands, and people creating long-lasting impact.
We'll be celebrating and championing work across seven core purposes: Diversity, Equity, & Inclusion; Education, Art, & Culture; Health; Human & Civil Rights; Humanitarian Action & Services; Responsible Technology;  and Sustainability, Environment, & Climate. By amplifying the voices that spark global change, we're defining a new benchmark for impactful work that inspires others to take action in their communities.
Additionally, a portion of program revenue entrants will fund a new grant program supporting emerging individuals and organizations working to advance the causes recognized in the inaugural Anthem Awards.
Join us in igniting the spark to encourage all humans to make a substantive and positive change in the world.
Add your voice to The Anthem and submit your work in The Anthem Awards today.